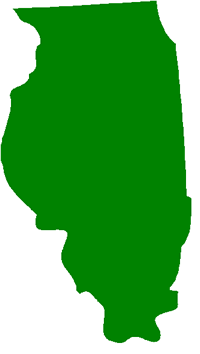 Illinois Recreational Therapy Association (ILRTA)
We are a state membership organization representing the interests and needs of recreational therapists.
ILRTA is a chapter of the American Therapeutic Recreation Association (ATRA) and an
affiliate member of the Illinois Park and Recreation Association (IPRA).
The parent organization, the American Therapeutic Recreation Association (ATRA) was incorporated in the District of Columbia in 1984 as a non-profit, grassroots organization in response to growing concern about the dramatic changes in the health care industry.
What is a Recreational Therapist?
Recreational therapists use recreational therapy interventions for improved functioning of individuals with illness or disabling conditions.
A qualified recreational therapist is someone who is nationally certified as a
Certified Therapeutic Recreation Specialist (CTRS), usually referred to as Recreational Therapists. Qualified professionals are certified through the
National Council for Therapeutic Recreation Certification (NCTRC).
What is Recreational Therapy?
As defined by the American Therapeutic Recreation Association (ATRA):
"Recreational therapy (RT), also known as therapeutic recreation (TR), is a systematic process that utilizes recreation and other activity-based interventions to address the assessed needs of individuals with illnesses and/or disabling conditions, as a means to psychological and physical health, recovery and well-being.

Further, 'Recreational Therapy' means a treatment service designed to restore, remediate and rehabilitate a person's level of functioning and independence in life activities, to promote health and wellness as well as reduce or eliminate the activity limitations and restrictions to participation in life situations caused by an illness or disabling condition."
For more information, check out:
ATRA: About Recreational Therapy.